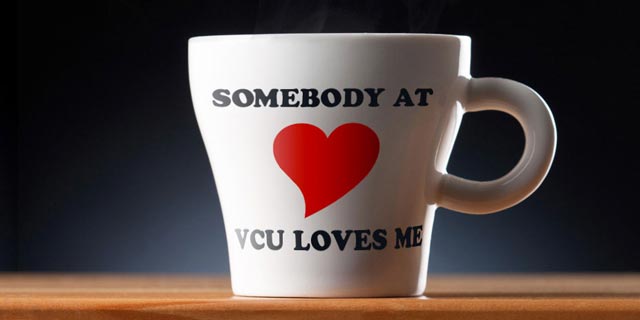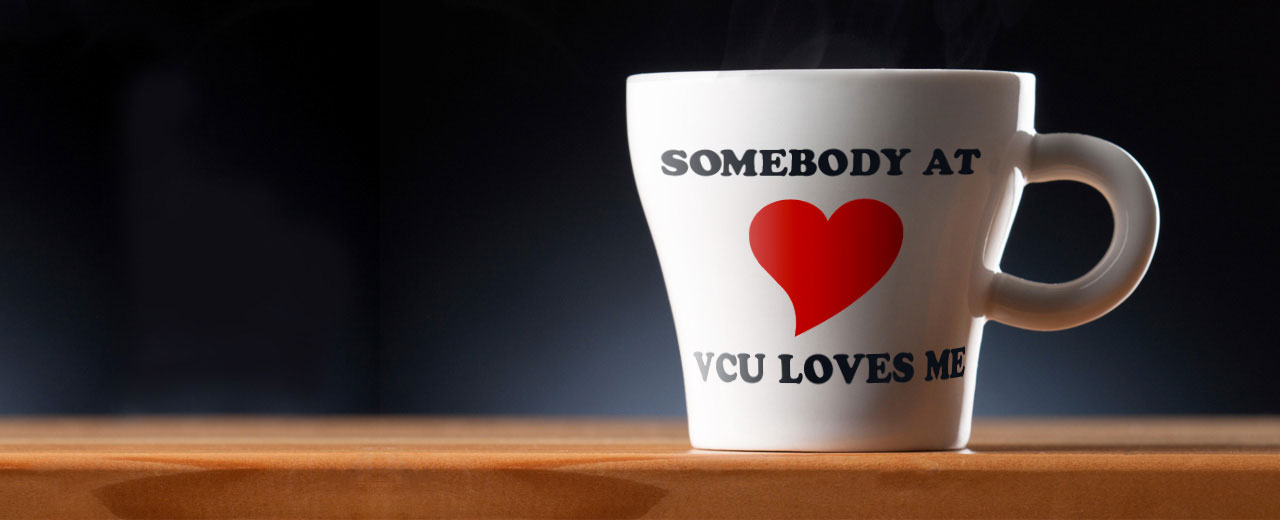 Parents and families
Let us show you
the way.
The college landscape can be difficult to navigate — all those applications to fill out, campuses to maneuver, courses to sign up for. We'd like to make it a little easier.
Here are the answers to some of the questions we hear most often from prospective and current students and their family members.
Where

is VCU?

VCU lies smack in the middle of Richmond, Va., an urban metropolis combining modern convenience with historic character. Boasting six Fortune 500 companies, Richmond is also the capital of the commonwealth of Virginia.
Who

makes up the VCU community?

VCU is home to a large population of ambitious and accomplished students, faculty, staff and alumni. Get to know a few of them and the work they're doing below — we think you'll be impressed.
How

do we get started?

There's a lot to know before making the all-important decision to become a Ram. Learn about the admissions and enrollment processes, as well as the costs of a VCU education.
When

should I mark my calendar?

Get out your day planner, set up a reminder on your smartphone or tie a string around your finger. You'll want to mark down important dates and deadlines — plus check out VCU events you or your student may be interested in attending.
What

resources does VCU offer its students?
We know it's not always easy to make the transition from high school to college, so we provide many programs and resources to support your child and help him or her succeed at VCU. Check out our key academic and student services.
More questions? Most likely, we've got the answers listed below. If not, feel free to contact our parent and family helpline at (804) 828-7322 or ramfamilies@vcu.edu.
What counseling resources are available for students?
What health services does VCU provide for its students?
Where can I learn about safety efforts at VCU?
What is VCU doing to protect students from sexual violence?
Does VCU offer career guidance for students?
What type of disability support services does VCU offer?
What are the on-campus dining options at VCU?
What are parking options for students?
What are RamBucks?
Are there many extracurricular organizations available for students to join?
Where can I purchase VCU gear?
University Counseling Services offers comprehensive psychological services. UCS creates an environment that fosters student growth, development and psychological well-being through direct clinical service, education and prevention.
University Student Health Services offers clinical services — including primary care — and pharmacy services for students with clinics on both the Monroe Park and MCV campuses. In addition, the Wellness Resource Center provides an array of services and resources to promote a healthy lifestyle.
VCU is committed to providing a safe and secure learning, living and working environment. Students and their families are encouraged to learn more about VCU's safety, preparedness and wellness programs and to use tools such as VCU Alert and the LiveSafe app to stay informed and take an active role in campus safety.
VCU has joined a statewide effort to combat sexual violence on university campuses and has also established the Office of Equity and Access Services, which further strengthens our Title IX compliance and educational efforts. Students are now required to take online training to learn about sexual violence, bystander intervention and risk reduction strategies. They are encouraged to be familiar with VCU's Interim Policy on Sexual Misconduct/Violence and Sex/Gender Discrimination [PDF]. Additional resources are available at equity.vcu.edu/titleix.
The Career Services provides support for students and recent alumni in the career development process. The office offers career counseling, a resource library and employment assistance, including help building a resume, searching for jobs, pursuing internships and arranging interviews.
VCU's Office of Student Accessibility and Educational Opportunity works to help create a learning environment in which all students have equal access to the university's programs, services and activities. Students with disabilities are responsible for self-identification prior to requesting services and can present documentation to their campus coordinator.
VCU hosts a variety of dining options on campus, starting with Market 810 in the Shafer Court Dining Center. Students have a number of dining plans to consider.
VCU provides parking for more than 7,000 students each semester, however residential freshmen are not allowed to have cars. All other students can purchase parking permits for on-campus or off-campus lots on a per-semester basis. Bikes are another preferred method of transportation and VCU provides more than 200 spots to park your wheels. And because of VCU's convenient location, most students who live in residence halls don't bring their cars to campus at all.
RamBucks are prepaid dollars stored in an account that is part of a VCU student's ID card. They can be used to make purchases on and off campus at participating retailers and also to pay for certain services, such as Pay 4 Print printers on campus. You can make deposits to RamBucks accounts online, at a VCUCard office or at one of several other locations on campus.
A wide range of extracurricular organizations exist at VCU. The Student Leadership and Involvement Center helps students find information about existing organizations and form new ones.
A number of retailers in the Richmond area and beyond stock VCU-related gear, such as shirts, hats and memorabilia. The official on-campus location for VCU gear is the Barnes and Noble @ VCU Official Bookstore.