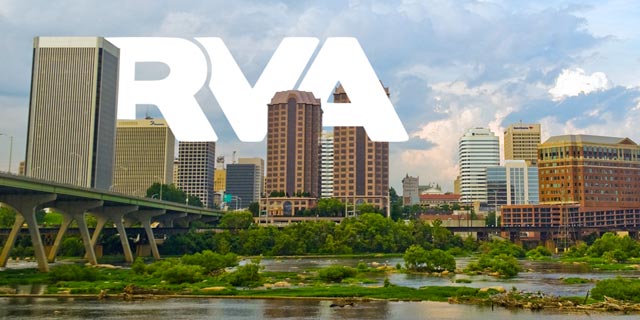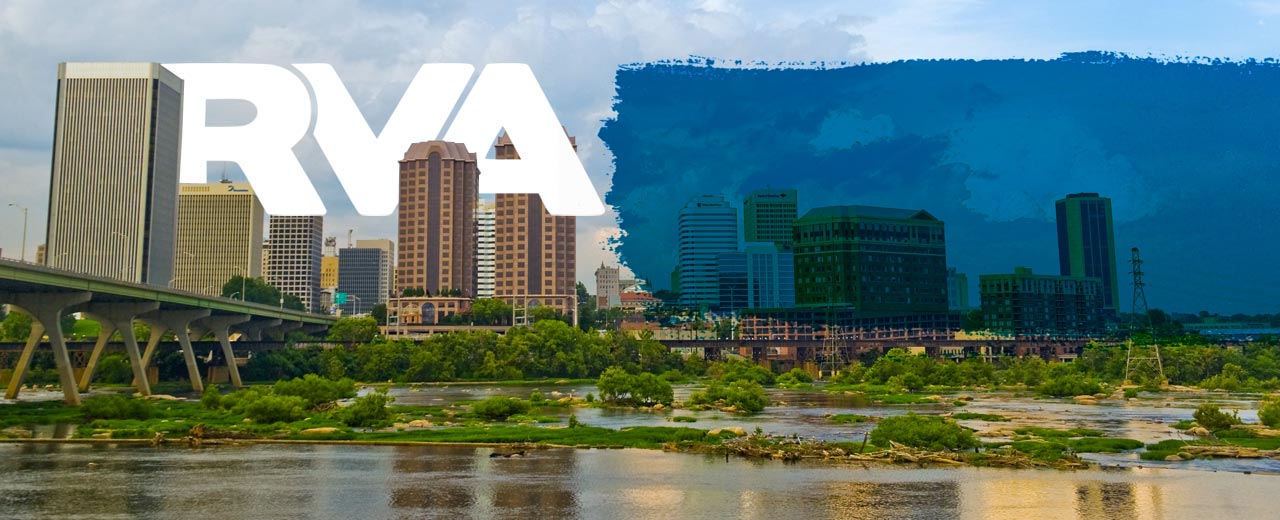 Richmond
Richmond
Some call it an urban campus.

We consider it an urban canvas.

Virginia Commonwealth University's location — smack in the middle of Virginia's capital city — allows our students to draw on every facet of the metropolitan environment to sculpt their VCU experience.
Welcome to Richmond.
Combining the amenities of a major metropolitan area with the charm and convenience of a small historic city, Richmond provides an engaging backdrop for work, play and study.
We have just about everything you could need in a city environment, plus the scenic Blue Ridge Mountains and the Atlantic Ocean, just a short road trip away.
Start at the Compass, the historic center of VCU's Monroe Park Campus, and pick your mode of transportation. Here's where the road might take you.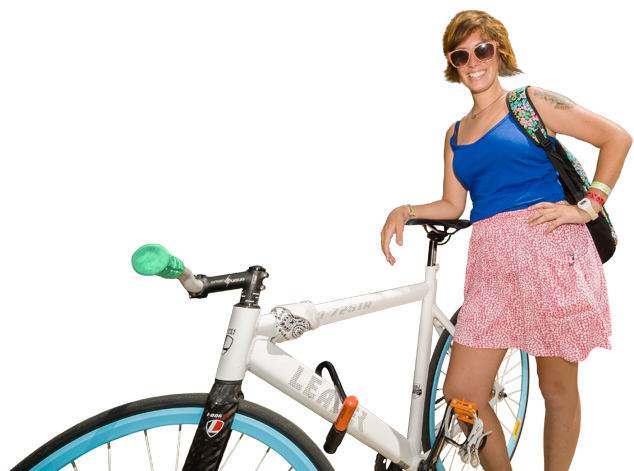 Within walking distance

Within biking distance

Within driving distance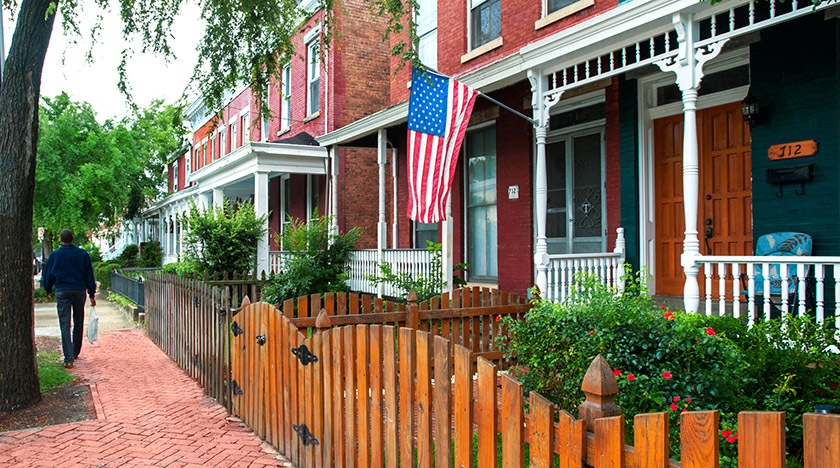 Carver
North of VCU, the neighborhood of Carver was settled initially by Eastern European immigrants in the 1840s and became a thriving African-American community by the turn of the 20th century. Listed on the National Register of Historic Places, this neighborhood has a diverse population, which includes many VCU students. With a strong neighborhood association, Carver joined VCU in establishing the Carver-VCU Partnership in 1996 to address long-term community development.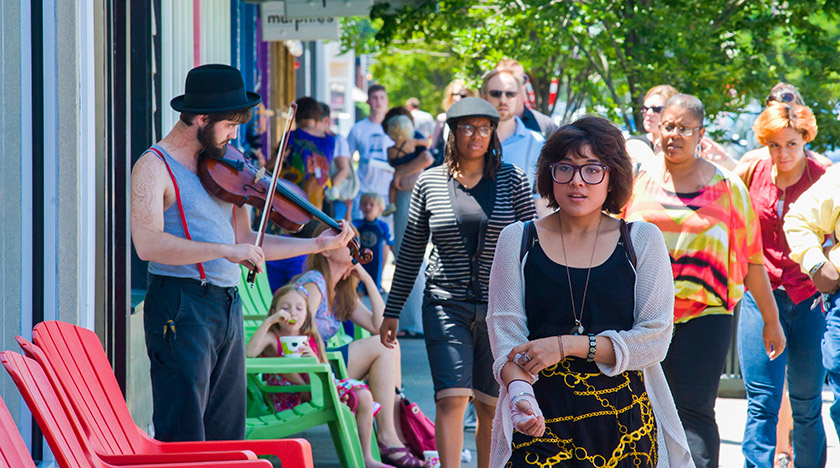 Carytown
Carytown is an urban retail district lining Cary Street at the southern end of the Museum District. The area caters to a diverse clientele with a plethora of independent boutiques and eclectic eateries offering a wide range of styles and prices. It is also home to one of the city's beloved institutions, the Byrd Theatre, a restored movie palace that has operated continuously since 1928 and shows second-run films for $1.99 a pop.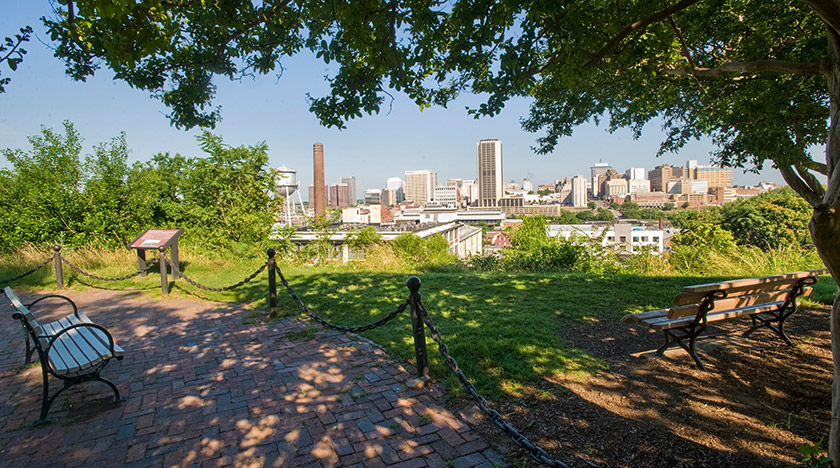 Church Hill
Overlooking downtown Richmond, Church Hill is the oldest intact residential area in the city. Here you can find historic St. John's Church, where Patrick Henry gave his "give me liberty or give me death" speech, as well as the famed "view that named the city," from which Richmond reportedly received its name. The neighborhood boasts the Chimborazo Medical Museum, which recounts Chimborazo Park's history as a Civil War hospital, beautiful townhomes displaying a variety of architectural styles and a slew of trendy new eateries.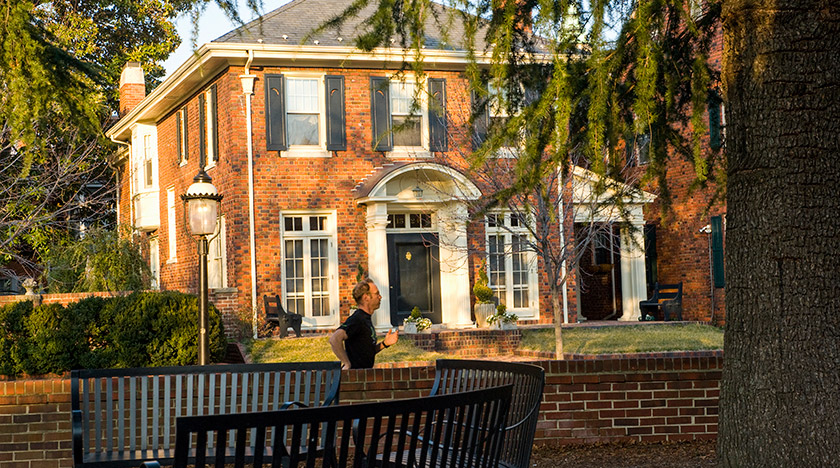 The Fan
Bordering on the west side of campus, the Fan offers the largest concentration of intact Victorian architecture in the country, spanning 85 blocks laid out in a fan shape. A popular place for VCU students to live, the neighborhood features many restaurants and shops that cater to a variety tastes and cultures. It also boasts Monument Avenue, the nation's only grand residential boulevard with monuments of its scale surviving almost unaltered to the present day.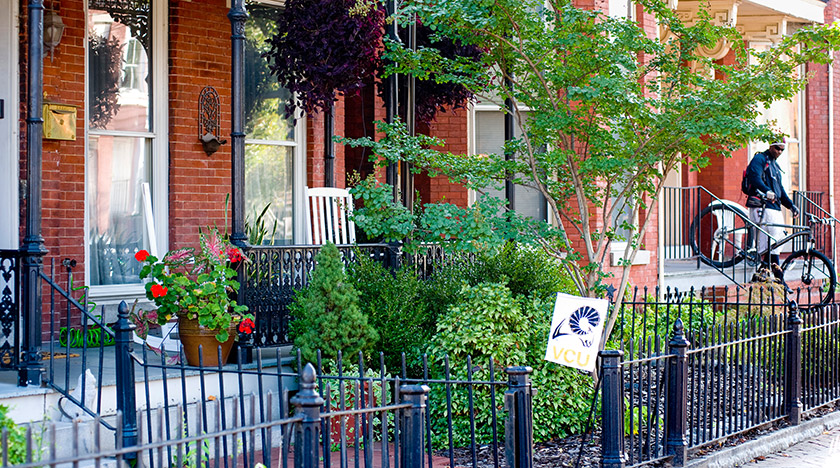 Jackson Ward
In the center of downtown lies Jackson Ward, a historically African-American neighborhood that is listed as a National Historic Landmark District. Home to 19th- and 20th-century urban row houses, where many VCU students live, the neighborhood also boasts the Maggie L. Walker House, a museum dedicated to the first woman to charter and serve as president of an American bank. First Fridays, Richmond's long-standing monthly art walk, includes galleries located in Jackson Ward.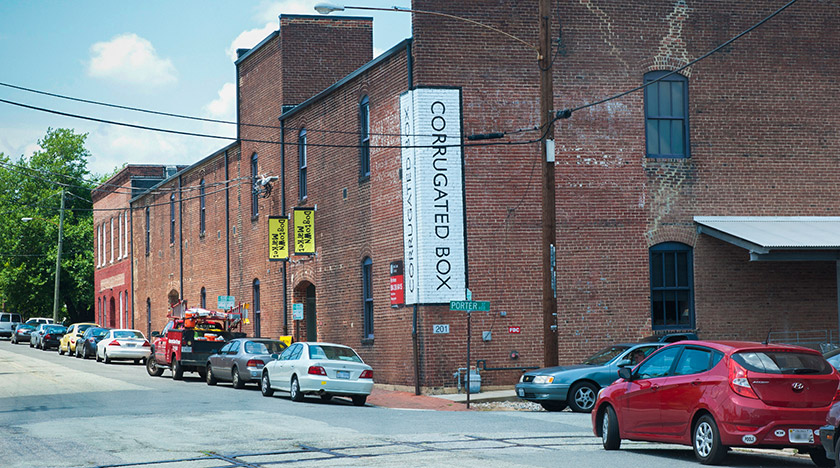 Manchester
Manchester is an industrial and residential area directly south of downtown Richmond across the James River. Currently an area of rapid growth, the neighborhood is seeing numerous old warehouses and industrial structures transformed into interesting, attractive spaces for work and living. You'll also find art galleries, a local brewery and the Manchester Wall, a 60-foot granite climbing wall.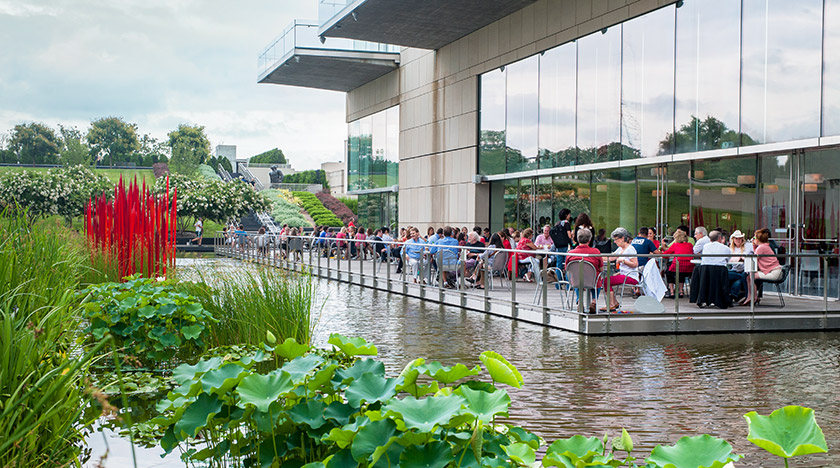 Museum District
The Museum District, sometimes known as West of the Boulevard, is located just west of the Fan district and north of Carytown. It is anchored by the contiguous six-block tract of museums along the west side of Boulevard, including the Virginia Museum of Fine Arts and the Virginia Historical Society – hence the name. You'll also find a smattering of small restaurants, food shops and boutiques among its charming streets.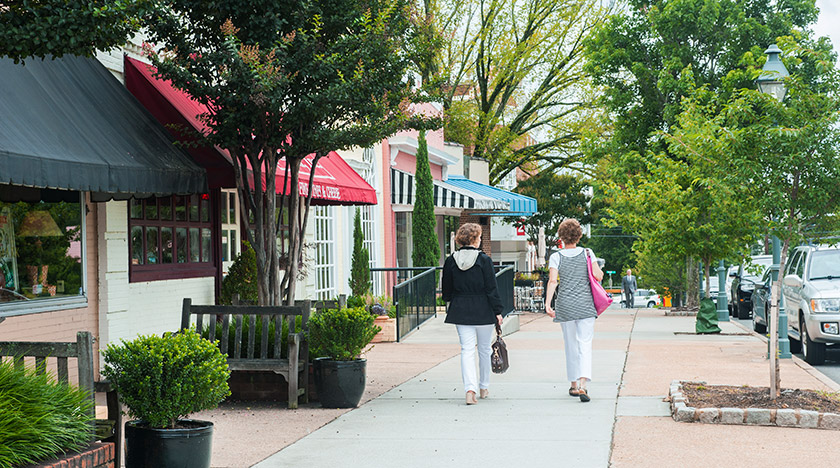 Near West End
To the western edge of the Richmond city limits, the Near West End offers a peaceful suburban neighborhood just minutes from downtown. Here you'll find the University of Richmond, as well as the Libbie and Grove shopping district where one can find cafés and restaurants, upscale clothing stores and home boutiques.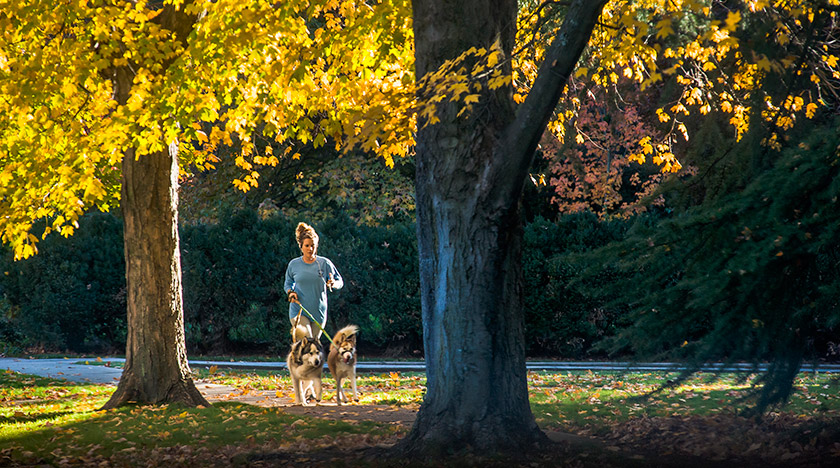 Northside
Consisting of multiple historic neighborhoods north of Broad Street, Northside offers homes in a wide variety of architectural styles, ranging from the quaint bungalow to opulent Ginter Park mansions. The area also includes Joseph Bryan Park, Richmond International Raceway and Lewis Ginter Botanical Garden, as well as the campuses of Virginia Union University and Union Presbyterian Seminary.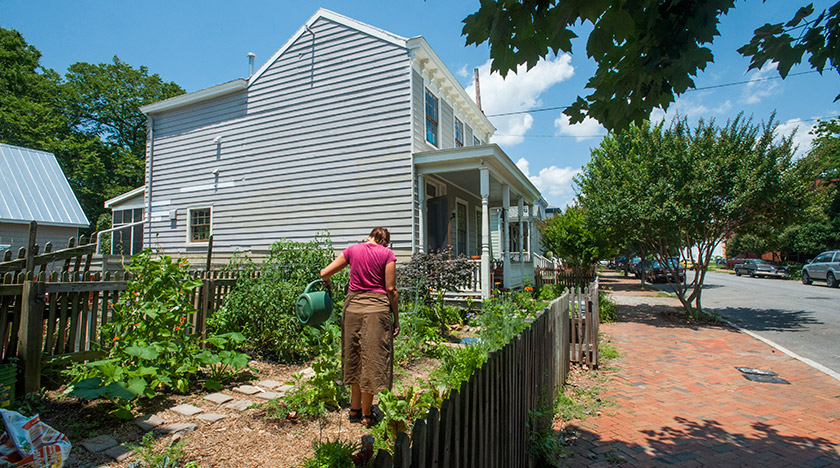 Oregon Hill
Located close to the James River and just south of VCU, Oregon Hill originated as a working-class Victorian neighborhood. A tight-knit community, the neighborhood works to keep its identity with directed restoration and revitalization efforts. Here, you'll find several popular restaurants and Hollywood Cemetery, the final resting place of two American presidents and six Virginia governors.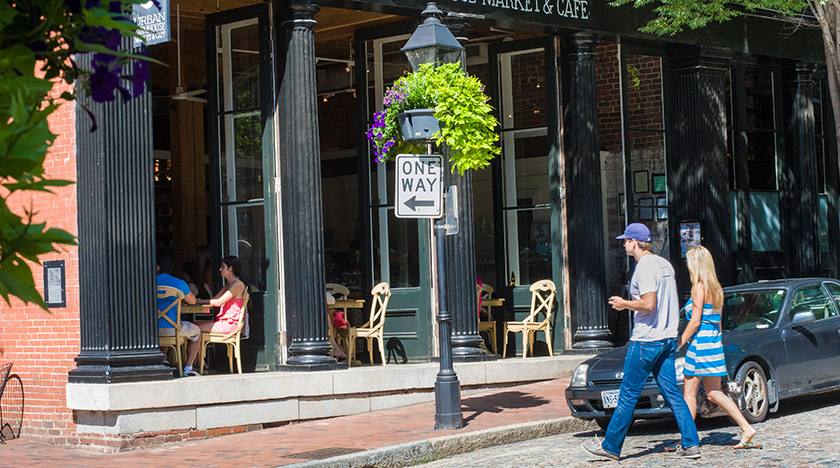 Shockoe Slip and Shockoe Bottom
Located in historic downtown, Shockoe Slip and Shockoe Bottom are two of the city's oldest neighborhoods. Shockoe Slip, once the main commercial center for the city, is defined by its original cobblestone streets and includes charming restaurants, shops and hotels. It is also home to the Shockoe Design District. Traveling eastward, Shockoe Bottom's deep economic roots are seen in its huge tobacco warehouses, factories, shop fronts and the 17th Street Farmers' Market. Formerly neglected warehouses and buildings have been renovated, and the area has become a hub of restaurants, nightlife, apartments and businesses.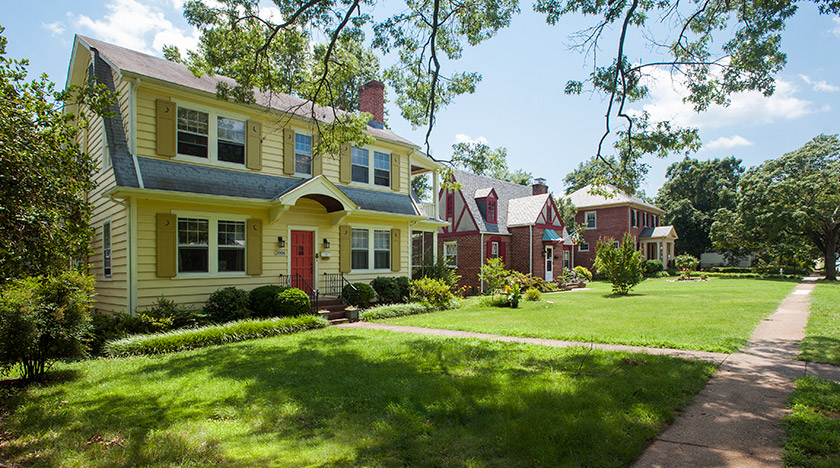 Westover Hills and Woodland Heights
Located directly south of the James River, across the Nickel Bridge from the city's Fan District, these areas began as trolley-car neighborhoods in the early 1900s. Here, you'll find well-established restaurants and businesses, as well as Forest Hill Park, now home to a popular weekly farmers market. The neighborhoods offer a number of houses with river views, as well as a variety of trails within the James River Park System.
This site contains links to external (non-VCU) websites. VCU does not endorse these commercial providers or their products, nor is it responsible for the privacy practices or content of such websites.