City Information
The city of Richmond has a rich heritage, having been founded over 400 years ago. Richmond served as the capital of the Confederate States of America from 1861-1865. Richmond is Virginia's State Capital with a population of almost 1 million residents in Greater Metropolitan Richmond and surrounding counties, hosting approximately 5 million visitors each year. The James River runs through the center of the city, and is the only urban center in the US that boasts Class III and IV rapids, in addition to a navigable path to the Atlantic Ocean. For more information on the city and all it has to offer, visit the Richmond Metropolitan Convention and Visitors Bureau's website.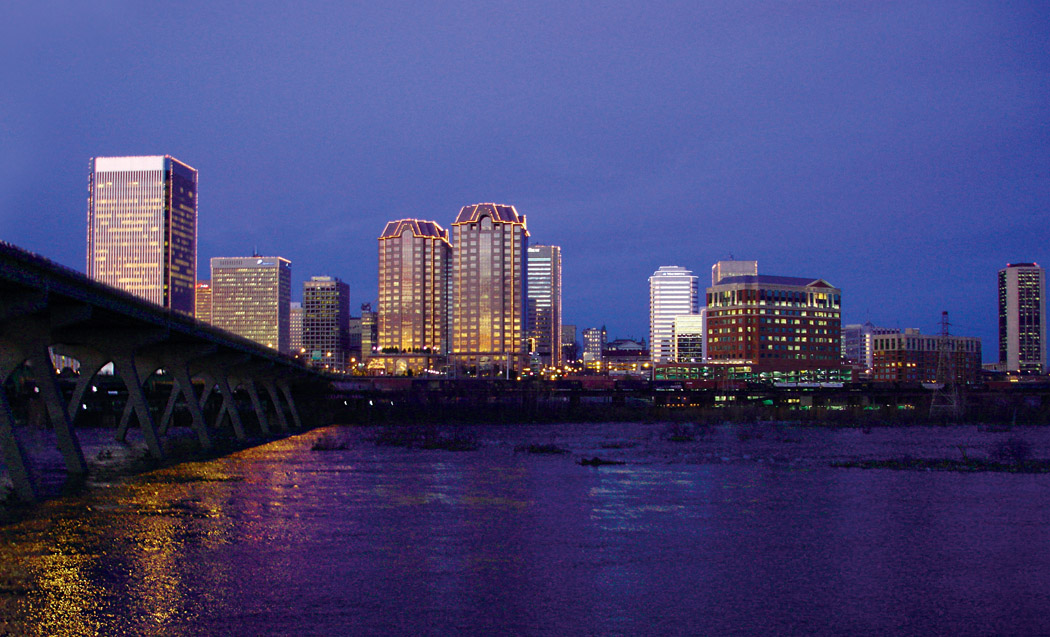 Photo courtesy of the Richmond Metropolitan Convention and Visitors Bureau
Richmond Museums
Virginia Museum of Fine Arts
Open 365 days a year, the Virginia Museum of Fine Arts's 545,000 square feet host a number of impressive collections representing all parts of the world, and spanning many eras. Admission is free for the majority of the galleries. The museum also has a Café, a restaurant, a library, a gift shop and regularly features local musicians in the Cafe on Thursday and Friday Nights. See www.VMFA.museum for more information.
Science Museum of Virginia
The Science Museum of Virginia features permanent exhibitions on space, health, electricity, and the earth (among others), and the museum also hosts visiting exhibitions. IMAX®Dome's 76 foot screen provides for a unique viewing experience of educational documentary films on a variety of natural and man-made attractions. The museum provides a large variety of hands-on and interactive exhibits. The many live demonstrations include an engaging display of the power of free radical chemistry, producing colorful exo- and endothermic reactions. See www.smv.org for more information.
Virginia Aviation Museum
The emphasis at VAM is on vintage and World War II aircraft, and includes replicas of the Wright Brothers' glider and Flyer. The museum has an operating Wind Tunnel, films and some hands-on exhibits that demonstrate Bernoulli's Principle. See www.vam.smv.org for more information.