Faraday Discussion Graduate Research Seminar on Wetting at Structured Surfaces,
April 9-11, 2010
The interdisciplinary research field of the meeting covered chemical, physical, materials and engineering aspects of interface science. The goal of the FD-GRS was to encourage social and intellectual interactions among the youngest scientists representing the many facets of research in the field. The seminar was open to all graduate students and 43 students from the United States, UK, Italy, Israel, Australia, Spain and Austria were selected to participate.
The weekend program consisted of introductory lectures and guided discussion by five distinguished academic mentors, together with poster presentations and selected oral contributions from students. Financial support from the U.S. National Science Foundation, U.S. Department of Energy and American Chemical Society provided fellowships for U.S. participants. The students' responses demonstrated that they felt better prepared and less intimidated to engage in the unique Faraday Discussion format of critical and public dissection of papers.
Learn more about the scope and organization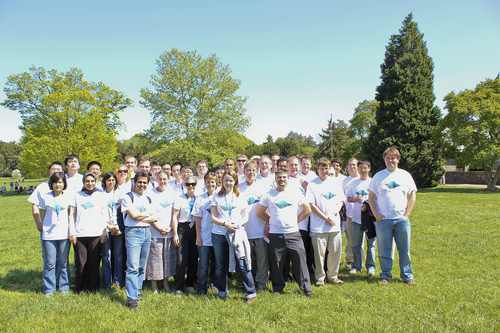 Group photo of students and mentors after the completion of the FD-GRS taken during an outing to Maymont Park.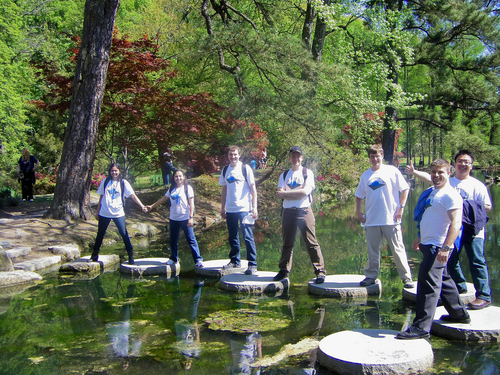 Some FD-GRS students skipped the group photo and were having fun forming the human Cassie state (nobody wanted to make the sacrifice to make the Wenzel state). Image courtesy of Sean McBride, graduate student from Kansas State University.